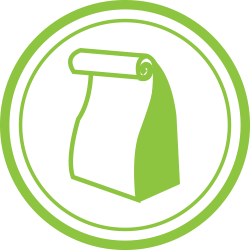 It's getting close to Noon – are you tired of hearing "What's for lunch?" then, "Not again!" The Fresh 20 now offers not only help to busy Moms and Dads at dinnertime, but at lunchtime as well! Keep your family on the right nutritional track with our healthy new recipes.
We offer the same time and cost saving system – where we do the organizing and planning for you – now for lunch as well as dinner.
Created by Registered Dietitians, our lunch plans offer the same variety, using fresh and seasonal ingredients of course, to help you as you provide the best home-cooked meals around for your family – and for yourself!
The Lunch plan is a ONE TIME PURCHASE eBook that is not on subscription. It contains 6 weeks of meal plans with a beautiful full-color photo for each recipe.
NO PRESERVATIVES | VARIETY | SIMPLE & DELICIOUS
Typical Lunch Plan Menu
Monday
Tea Sandwiches
w/Edamame & Fruit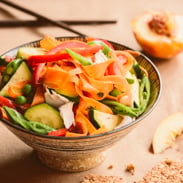 Tuesday
Vegetable Stir-Fry
w/Fresh Fruit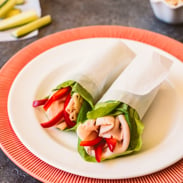 Wednesday
Turkey Wraps
w/Zucchini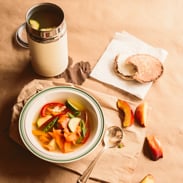 Thursday
Vegetable Soup
w/English Muffins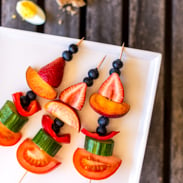 Friday
Veggie/Fruit Kebabs
w/Hard Boil Egg