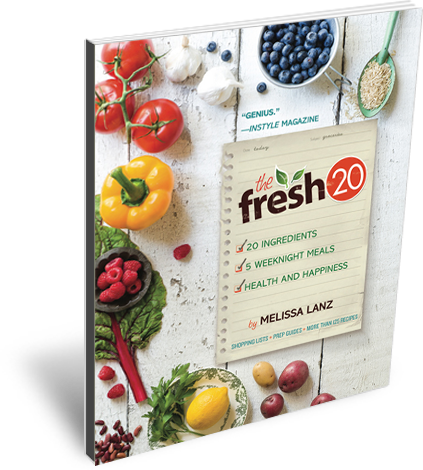 The Fresh 20
20 Ingredients.
5 Weeknight Meals.
Health & Happiness.
The End of "What's For Dinner?"
Say goodbye to grocery lists with 80 items that will eventually go to waste. No more boxed mac 'n' cheese or canned-soup casseroles. No more wasting money on endless nights of takeout. With The Fresh 20 cookbook, the focus is on creating meals the whole family can enjoy together.
Using just 20 organic, non-processed ingredients per week, home cooks can create 5 wholesome, delicious meals in just minutes.
What People Are Saying
brilliant solution to reduce the consumption of processed foods

— Mark Hyman, M.D., author of The Blood Sugar Solution
an essential guide for every mom trying to meal plan

— Catherine McCord, author of Weelicious
Why I Wrote This Book
Book Partners