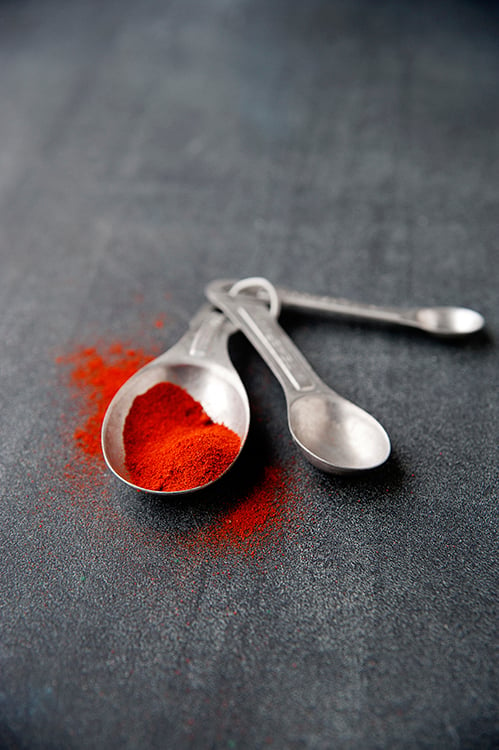 Paprika is often the spice we associate as the red adornment sprinkled atop deviled eggs. While that is true, there's so much more to this spice than that. Made from the dried fruit of a variety of bell peppers and chilies paprika is a deep red-orange spice with a mild, smoky flavor that adds little to no heat when cooking.
A component in chili powder, it stands out well on it's own in marinades, rubs, stews and chili.
While often associated with Hungarian cooking and Paprikash, in your Fresh 20 menus you'll find Paprika adding flavor to Gumbo, Sweet Potato Bisque, Steak Chili and Fajitas.
Simply Organic carries the paprika of choice, here at the Fresh 20. When shopping you may also find different varieties of paprika such as Spanish Smoked Paprika that brings a note of additional smokiness to your savory dishes.
Be sure to store your spice in a cool, dark place. In an airtight container it will last up to six months.