KitchenAid
Here for the making since 1919
In 1919 our iconic Stand Mixer was born. And from that stemmed an entire kitchen of high-performance appliances-all created with the same attention to detail, quality craftsmanship, versatile technology and timeless design. As the only appliance brand that only makes things for the kitchen, we continue to keep pushing the limits with our products so you can keep doing the same with everything you create. So, here's to you, your kitchen and the delicious world that surrounds us all.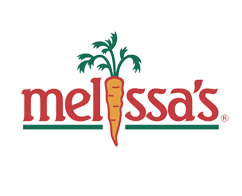 Melissa's Produce
About Melissa's Produce
Melissa's/World Variety Produce, Inc. is currently the largest distributor of specialty produce in the United States. With over 1000 items available at any given time, Melissa's imports and distributes exotic fresh fruits and vegetables from around the globe. Here's a reference to its food safety program, and a reference to logistics. Melissa's has been a supporter of The Fresh 20 and provides much of the produce we use in our test kitchens for special projects and events.
Attune Foods
About Attune Foods
Attune Foods is proud to honor a long heritage of making foods to support digestive health, starting with Uncle Sam in 1908. Whether it's Uncle Sam cereal with high fiber or Erewhon organic gluten free cereal, Attune Foods has always been focused on what's best for your health.