Even in sunny California, winter soups are a staple at our dinner table. I enjoy having the heat of the oven warming my kitchen during the roasting process. The intense flavor of roasted vegetables is so easy to turn into a hearty soup with the addition of a little broth and the help of a good blender. I found that blending the squash and sweet potato together gives a nice layered sweetness to the finished soup. If you are adventurous, try roasting carrots or parsnips to find different flavor profiles.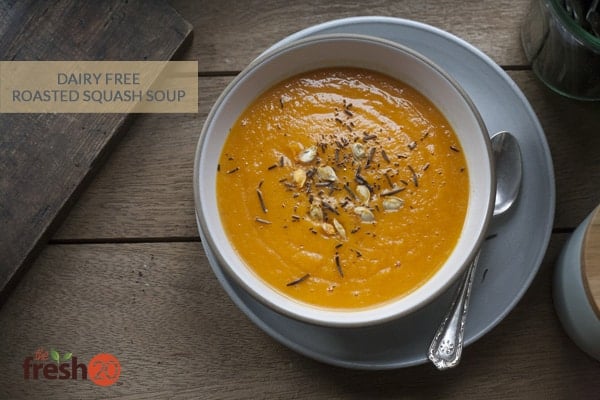 [yumprint-recipe id='21']
GIVEAWAY!
Here are some more blender based recipes for an easy weeknight meal!
Category: Giveaway