35-Minute, Three-Course Dinner For Your Valentine
Valentine's Day falls on Friday this week, which means I'm likely going to be ready to relax after a full week of work instead of spending 2 hours in the kitchen cooking a romantic dinner. I doubt my husband wants to either. The other option is an overpriced pre-fixe dinner out in a crowded restaurant– a recipe for disappointment. I decided to look through my favorite recipes and put together an easy dinner that I can prep ahead in just a few minutes.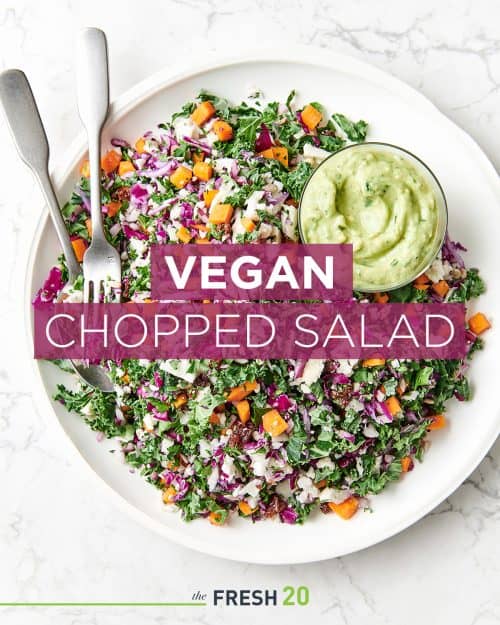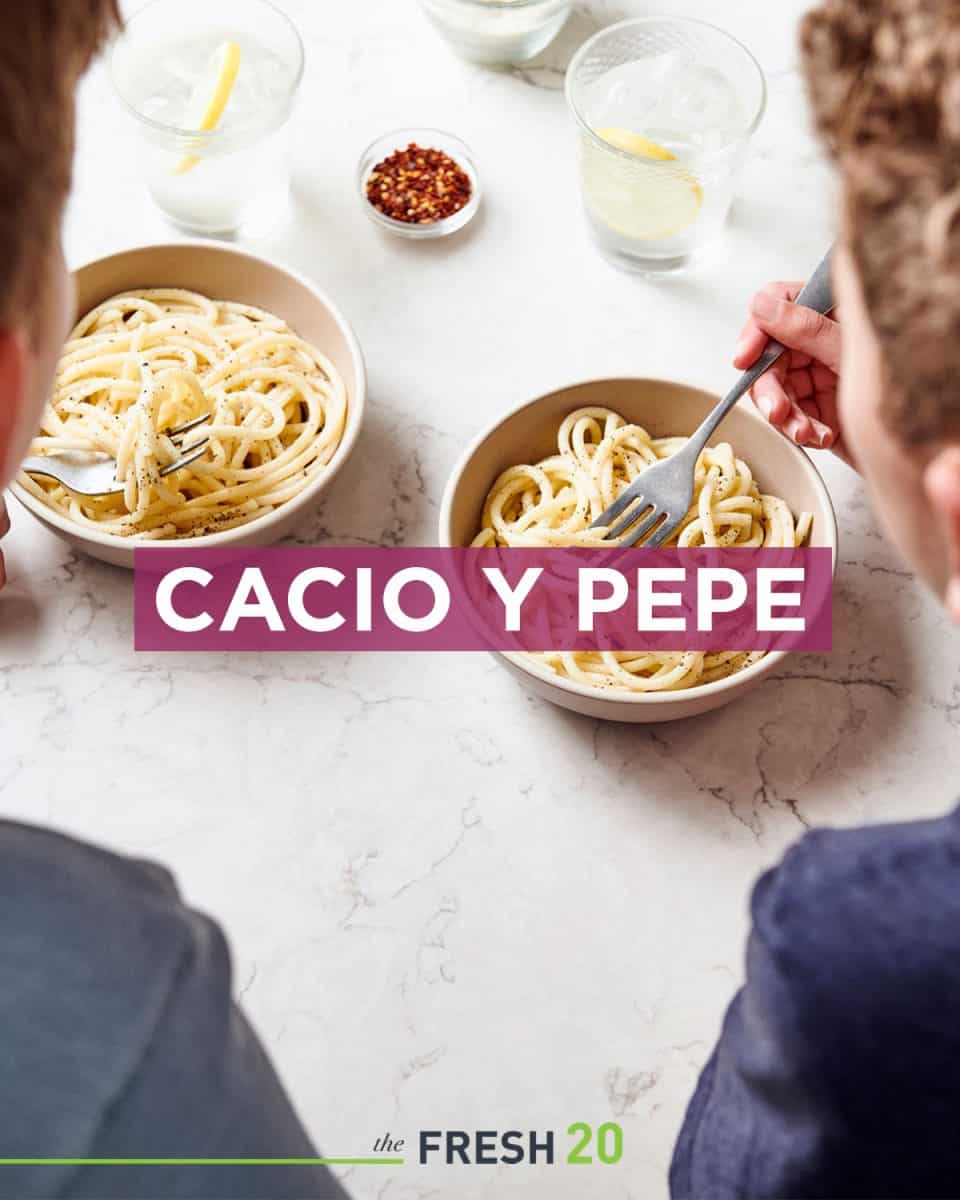 Starting with a crunchy, sweet and crisp chopped salad, followed by creamy, cheesy cacio e pepe, and ending with a refreshing and delicious mango sorbet, this meal is full of indulgent flavor.
Meal Prep Valentine's Dinner
I learned a long time ago that meal prep can be romantic. Yes, I said it. Heck, cooking is romantic. But mostly when it's stress-free and feels more like date than a chore that leaves you exhausted. Want to impress your significant other? Let them see you in the kitchen, throwing fresh, delicious ingredients together like a pro.
Move over Victoria. Meal prep is the real secret to a great Valentine's Day. (That was supposed to make you laugh!)
Easy 3-Course Dinner Prep Plan & Recipes
So, here is the plan and the three recipes that'll make their hearts melt! It's Wednesday, so I'm making my sorbet tonight!
Wednesday: Blend up your dessert

Mango

Sorbet and freeze. (5 minutes)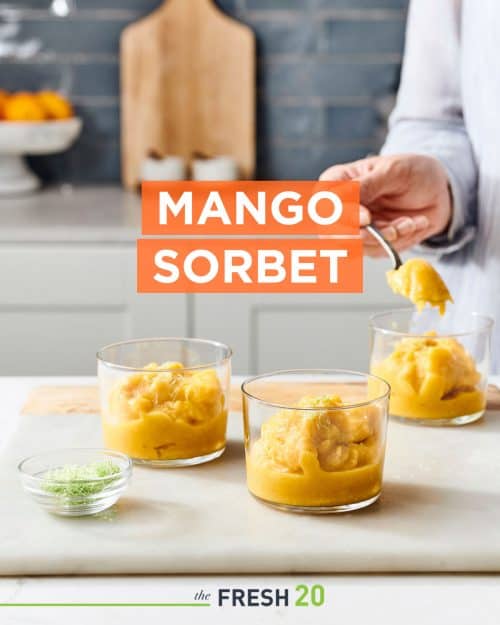 Thursday: Chop ingredients for Vegan Chopped Salad. (10 minutes)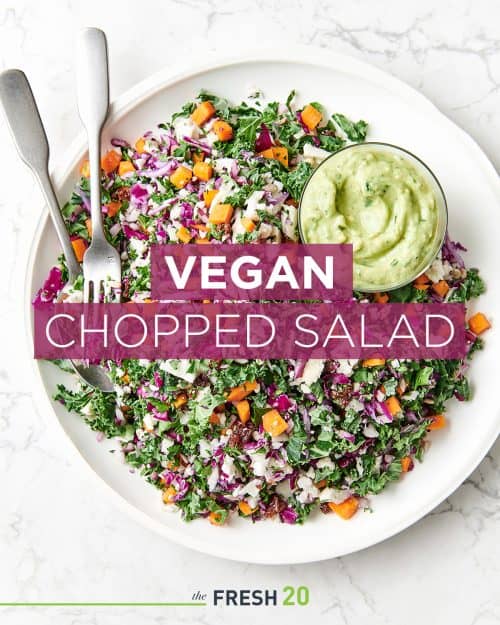 Friday: Prepare Cacio e Pepe. Make salad dressing and mix with chopped ingredients. (20 minutes)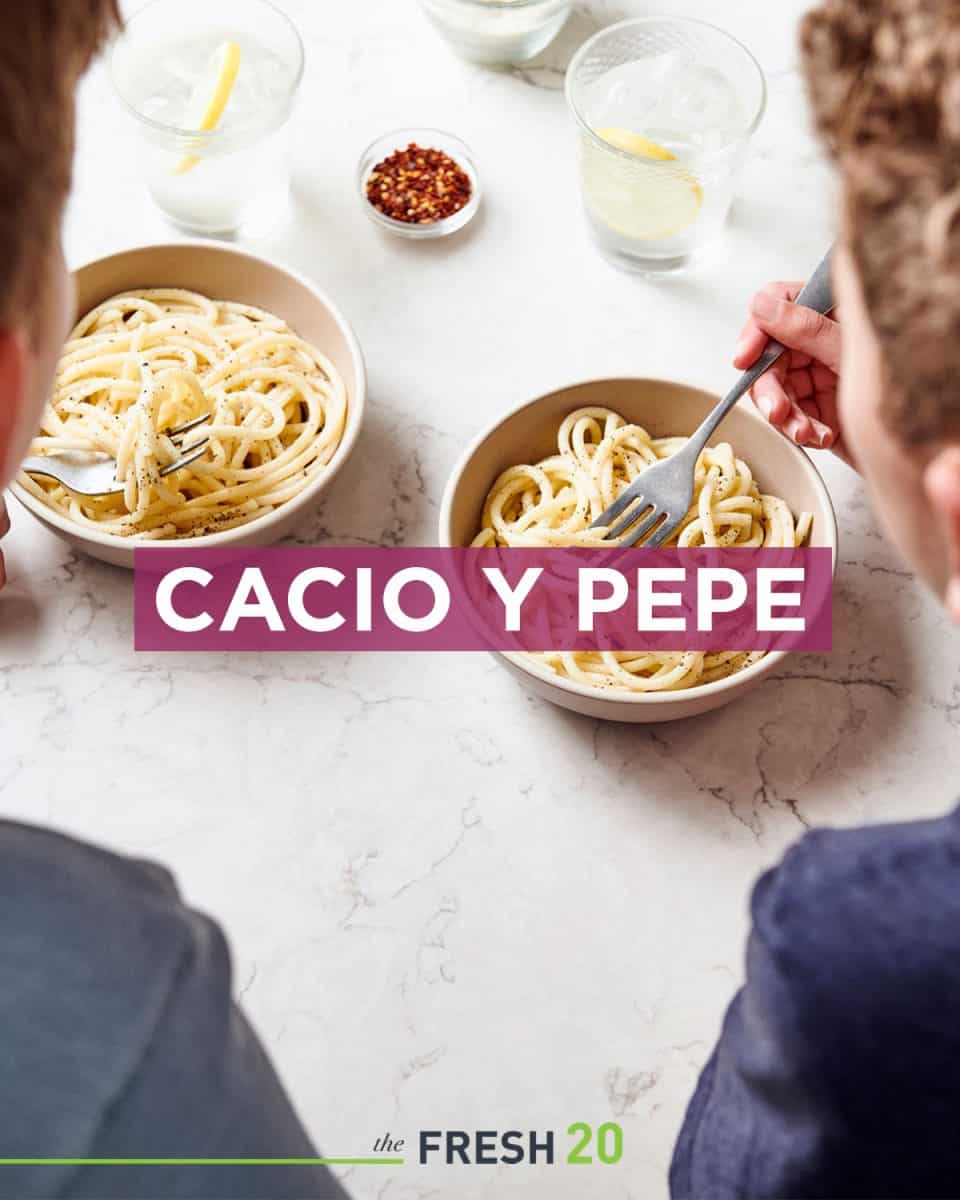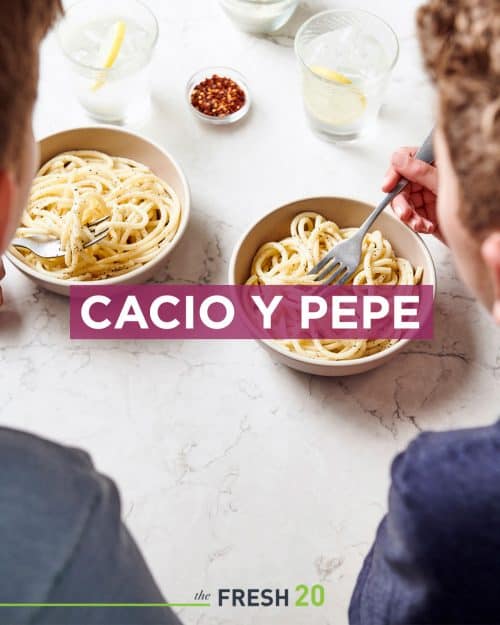 Do you want to try our FREE
20 ingredient meal plans?
If you make these recipes for your Valentine, we'd love to see them on Instagram! Just use the hashtag #THEFRESH20 so we can see what's cooking in your kitchen.