Dry January Beverages for Health
It's been a few years since I started seeing the concept of "dry January" pop up, and I'm here for it. Listen, The Fresh 20 is a no judgement zone and and if you're having a glass of wine with dinner this January, cheers! Everyone knows I enjoy a nice glass of wine. Buuuuuuut, The Fresh 20 supports health and wellness based on how we fuel our bodies– so I can 100% get on board for a month of no alcohol, while consciously powering up our beverages with all the vitamins and nutrients instead.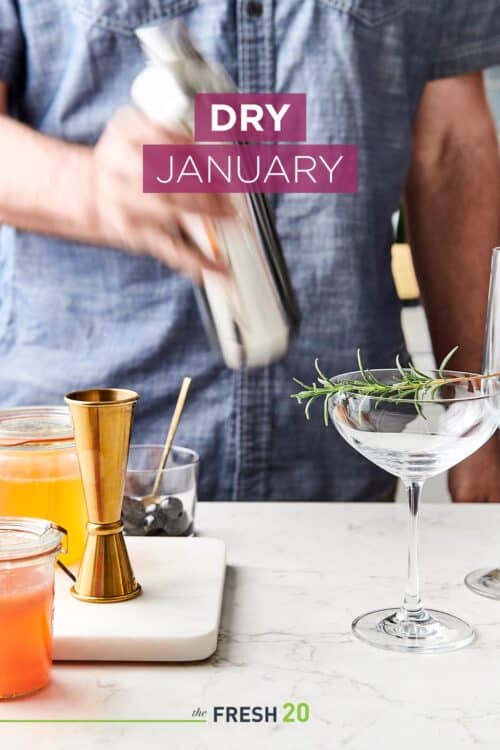 If you've committed to a dry January, let's do this. I'm rounding up some of my favorite juices and mocktails to sip on all month long. These delicious bevvies aren't here only to replace a cocktail or alcohol beverage, but to one-up it with health benefits, antioxidants and vibrant flavors to boot.
Sparkling Water Infusions
Instead of mixed cocktails…
Let's start with a basic water infusions. Alcohol dehydrates your body,but these flavorful and delicious waters will keep you happily sipping all January long. Some of my favorite combos are lime+watermelon, pineapple+cucumber, and strawberry+basil.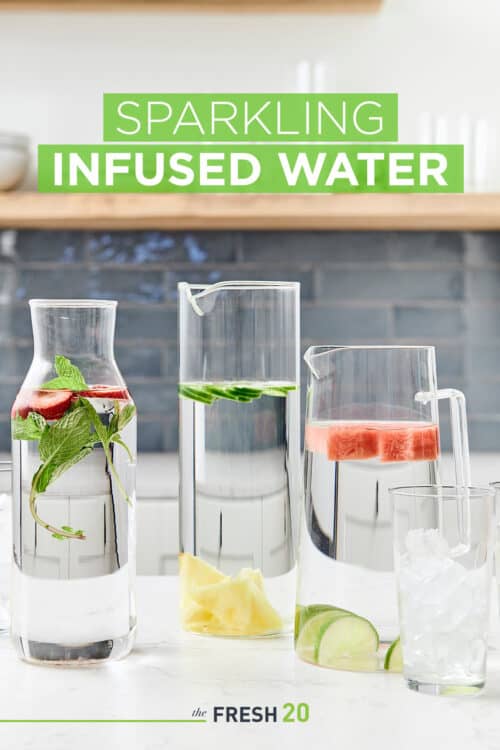 1. Start with a simple water infusion. Water+fruits and herbs in a large pitcher, refrigerated for 6 hours.
2. Muddle a few of those fruits in the bottom of your glass with a spoon.
3. Fill glass with half of your infused water, then top with seltzer water.
Do you want to try our FREE
20 ingredient meal plans?
Mocktails
To substitute for fruity cocktails…
I keep 2 mocktail recipes on hand for entertaining when the crowd is under 21 and for baby showers. These are perfect beverages to sip on when others around you are imbibing.
Strawberry Mojito and Pina Colada Mocktail recipes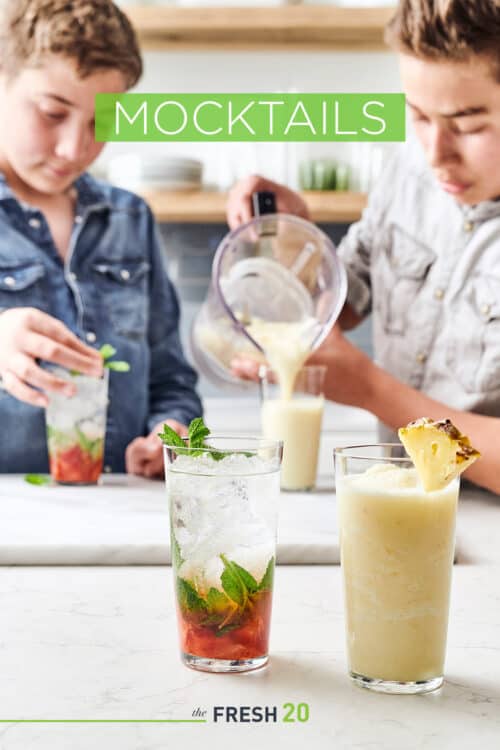 Cran-Apple Juice
Instead of wine…
My homemade Cranberry apple juice takes it up a notch with ginger and lemon zest. Wine enthusiasts, cranberry juice is for you! This thirst quenching, antioxidant rich blender juice provides a nice fry finish, much like a dry wine.
Easy Blender Cranberry Apple Juice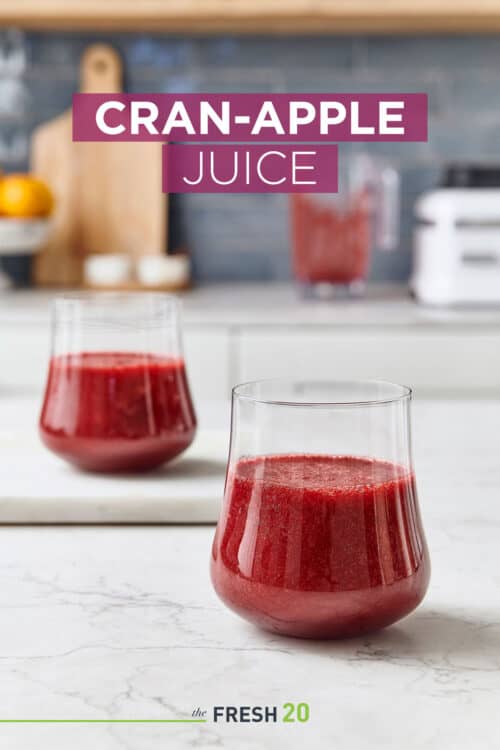 Tomato Juice
Move over, bloody mary!
Spicy, peppery tomato juice makes a vibrant, fun (yes, I said it, fun) beverage to add put on your dry January list for brunchy weekend mornings. This recipe, created for us by The Blender Girl, includes red peppers and strawberries to kick up the flavor profile and add some real interest to a basic juice.