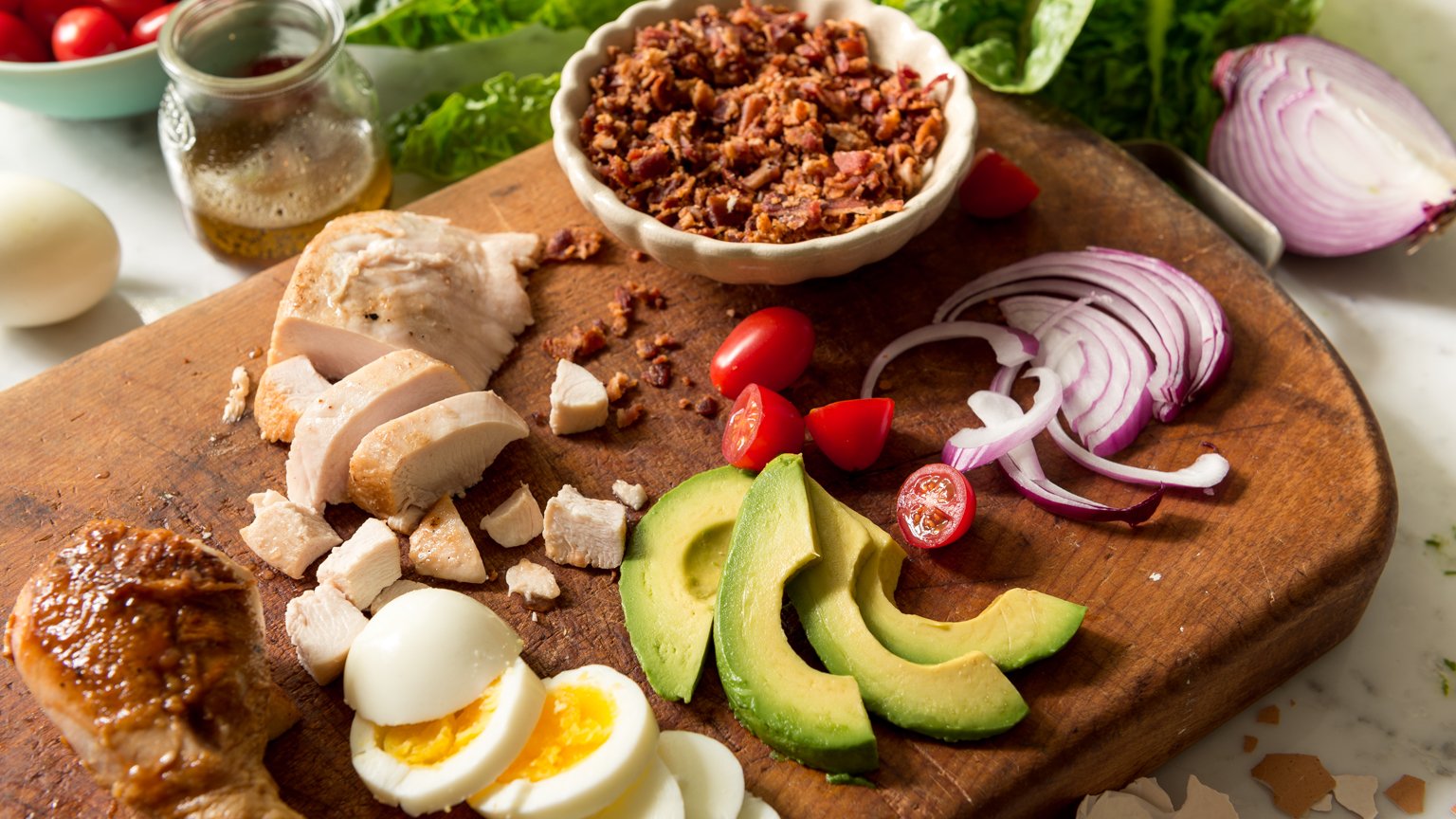 With this salad, you can build a weeknight meal with ingredients you have on hand from previous nights dinner. Make it a salad bar and let everyone create their own Cobb.
CHICKEN COBB SALAD
PREP: 15 minutes
COOK: 10 minutes
YIELD: 4 servings
MAKE AHEAD
⅓ cup buttermilk dressing * from Meal #1
BBQ chicken * from Meal #1
Cook 14 strips of bacon according to package directions * crumble 6 strips for Chicken Cobb Salad, reserve remaining 8 strips for Meal #5
Hard boil 4 eggs * see directions below
Cut vegetables: tomato, onion
INGREDIENTS
For chicken cobb salad
1 head butter lettuce, rinsed and dried
6 strips of thick sliced bacon, crumbled (we like Applegate Farms)
1 ripe avocado, diced
2 medium tomatoes, cut into medium dice
¼ red onion, minced
½ pound leftover chicken, cut into bite-size pieces * from Meal #1
4 hardboiled eggs, diced
⅓ cup buttermilk dressing * from Meal #1
DIRECTIONS
For chicken cobb salad
Tear butter lettuce into bite sized pieces and place in a large salad bowl.
Arrange toppings in rows on top of the lettuce, serve with dressing on the side.
To hard boil eggs
Place eggs in a medium saucepan and add cold water to cover eggs by 1 inch. Bring to a full boil over high heat; remove from stove and cover.
Let eggs sit for 12 minutes then drain and run under cold water to stop the cooking; refrigerate until needed.