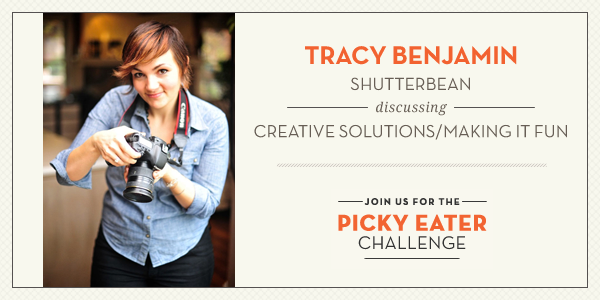 During her interview, Tracy reminds us how important it is to look at the big picture. "How did we do towards our food goals this week". Rather, than harping over the day-to-day. We also chat about how picky eating can be a power struggle. I love how she and her husband bring the "be your own chef" empowerment to their son during taco night. Here's a little bit more about Tracy.
Try cooking with coconut!
For today's challenge, go crazy…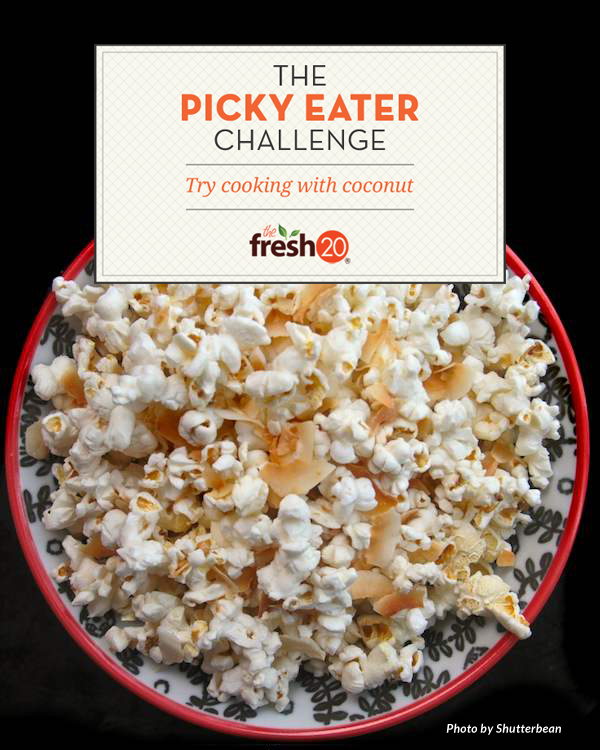 Print
Toasted Coconut Popcorn
---
1 cup

coconut flakes

4 tablespoons

coconut oil

1/2 cup

yellow popcorn kernels
a few pinches sea salt
---
Instructions
Preheat oven to 350F. Spread coconut flakes on a baking sheet. Bake for 4-5 minutes until golden brown. Set aside.
Place a 3 quart saucepan (or Whirley Pop) over medium-high heat. Add 3 tablespoons coconut oil and popcorn kernels to the pan. Close the lid and move pot back and forth (or whirl around!) on the stove and pop the popcorn until you start to hear the popping slow down. Remove from the stove. When popping stops, stir remaining tablespoon coconut oil until well combined. Put half the popcorn in a large bowl. Sprinkle with toasted coconut and sea salt, mix well and top off with the remaining popcorn and coconut. Serve immediately.
Notes
If you're looking to cut down fat, you can use 1-2 tablespoons of coconut oil when you're popping the popcorn.
TODAY'S CHALLENGE "TWEETABLES"
Click to Tweet: My son has #pickyeating challenges, but I never want him to feel guilty about what he's eating. I want him to enjoy food. ~ @shutterbean
Click to Tweet: It's important for children to feel confident about the decisions they are making in the food they're eating. @shutterbean #pickyeatingtips
And don't forget to check out our daily Instagram contest for a chance to win great prizes! Show us how you're cooking with coconut on Instagram with the tag #pickyeatertips.
Stay updated with The Picky Eater Challenge – daily prizes, resources and tips will be emailed to you!