Fresh 20 Nutritionist, Allison Arnett, answers your questions about Nutrition
1. Avocados: they're so high in fat and calories, are they really a healthy item?
Don't be afraid of the high fat content of avocados. Avocados are high in monounsaturated fat; this type of fat can help reduce LDL (the bad) cholesterol and may even raise healthy HDL cholesterol. Unlike other healthy fats, avocados are also an excellent source of dietary fiber. Half an avocado contains about 40% of the daily value of dietary fiber, which helps keep your system regular and keeps you full longer. Avocados are also a rich source of vitamins and minerals including potassium, folate, vitamins E, B6 and C.
A serving of avocado is actually 1/5 of an avocado, which supplies about 50 calories and 4.5gm fat. This is about the equivalent of a teaspoon of healthy fat. Most people can easily accommodate at least one serving daily. Depending on your dietary goals, you can probably include more than just one serving, especially if you replace other fats with this healthy and unique fruit.
2. What is the optimal ratio of carbs, protein, and fat?
Based on the relevant research examining the relationship between nutrition and disease prevention, the following are general broad macronutrient ranges:
40-60% calories from carbohydrates
20-30% calories from protein
20-30% calories from fat
However, in my years of practice, I have found this number is much more individualized depending on age, gender, health status, weight maintenance goals and activity level. In my opinion, more important than any range or numerical value, is the quality of food you are eating. The foundation of any healthy diet starts with vegetables and fruit, which are the best carbohydrate sources. A healthy diet should include moderate amounts of lean protein (including some plant-based proteins), moderate portions of healthy fats and whole grains. There is little room in any diet for added fats and sweets.
3. Can you recommend some filling gluten-free snacks?
Most of the snacks I generally recommend tend to start with a fruit or vegetable foundation, neither of which contains gluten. For a light snack, fresh fruit on its own may be enough. However, it sounds like you are looking for something to last a few hours or perhaps as fuel for a workout. Here are a few healthy, filling, gluten-free ideas:
An apple with an ounce of cheese or a Tablespoon of 100% peanut/almond or other nut or seed butter
Lundberg brown rice cake or a serving of Mary's Gone Crakers with nut butter or hummus
¼ cup of mixed unsweetened dried fruit and unsalted nuts
A container of plain Greek-style lowfat yogurt with fresh berries
Vegetable sticks with gluten-free hummus (either make at home or purchase a certified gluten-free brand)
Boiled edamame pods
Half portion of gluten-free oatmeal with berries and nuts
If you are looking for a grab-and-go snack, Kind Bar and Lara Bar both have good products
My personal favorite gluten-free snack is ¼ cup of my homemade quinoa tabouli. Perhaps this will find its way to a Fresh 20 recipe one day!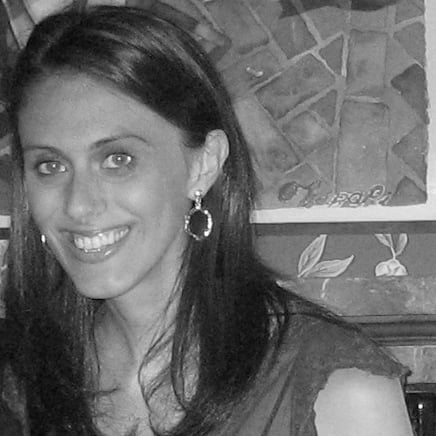 Allison is a Registered Dietitian with a MS in Clinical Nutrition. When Allison is not working with clients on healthy eating strategies or delivering a nutrition presentation, she is frequently found making smoothies with her 3 and 1 year old. Allison believes that food should be wholesome, unprocessed and delicious and is excited to work with The Fresh 20 to help others enjoy balanced, nutritious meals.
If you have a nutrition question you'd like Allison to answer in a future post, please submit it in the 'comments' section below.