Family Favorite Rice Bowl
These dinner-time rice bowls are a win for everyone in my house. They're the answer that meets any need, from my ravenous and picky teens and my husband's adventurous palate, to my love of bold flavors and focus on healthy, balanced meals. On Friday or Saturday evening, it's easy to open the fridge and see various bits of leftovers and handfuls of veggies that just didn't get used — not enough of any one thing to make a full dinner for 4.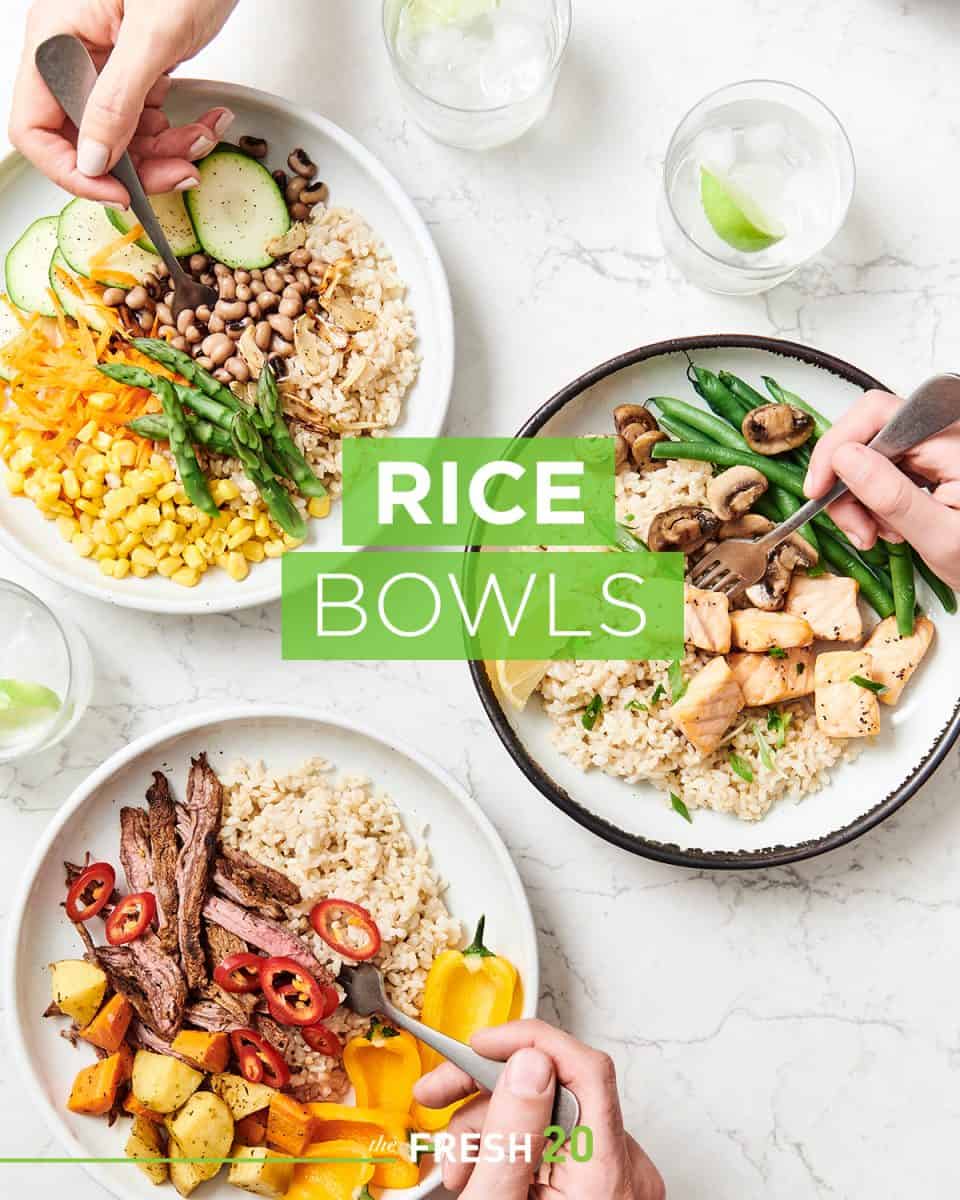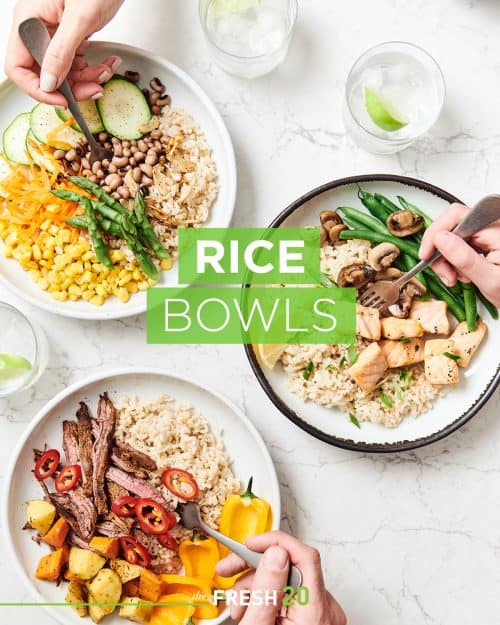 So this is what we do. I throw some rice in a pot to cook up. In the meantime, we open every container of leftovers. We chop up the fresh veggies and get everything out on the counter. Starting with a bed of rice in the bowl, we start adding what we like until we're satisfied with a range of colors and flavors that suit our tastes. So easy, and fully customizable.
How to Build the Perfect Rice Bowl
Here's the formula:
Start with a small bed of rice.
Top with veggies. These can be fresh, roasted, steamed, however you like them. Some ideas we like are:
bell peppers
green beans
roasted root vegetables
tomatoes
corn
shredded carrots
zucchini/squash
mushrooms
cucumbers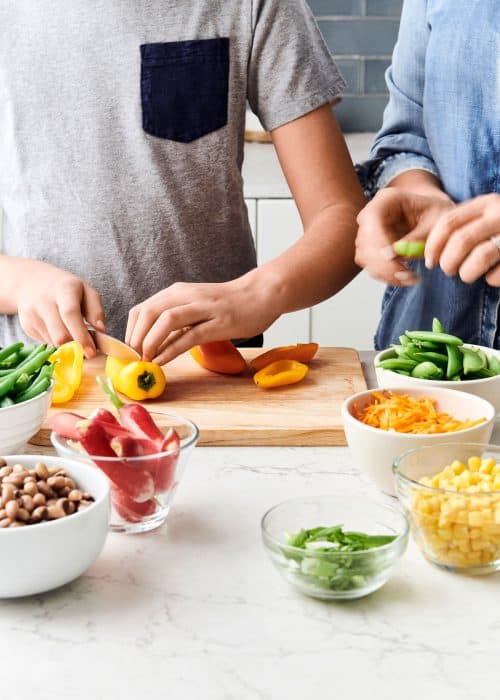 Add a layer of protein, about the size of a deck of cards. Our go tos are:
shredded chicken
beans
fried or boiled egg
tofu
shrimp
Then, add toppings and sauces like:
sliced almonds
shredded cheese
guacamole
hot sauce
a splash of soy sauce
jalapenos
scallions
fresh herbs
Rice Bowl Flavor Combinations
There's no exact science or recipe to follow, but these are some of my favorite flavor combos for end-of-the-week rice bowls.
Pineapple chicken wild rice bowl
Greens & romanesco brown rice bowl
Cauliflower rice bowl with salmon & mango/radish relish
fried egg and avocado bowl
Do you want to try our FREE
20 ingredient meal plans?
If you make a rice bowl, we'd love to see it on Instagram! Just use the hashtag #THEFRESH20 so we can see what's cooking in your kitchen.