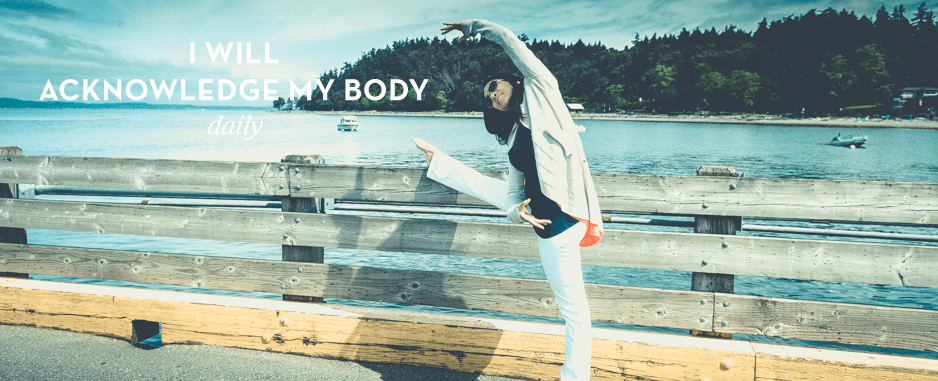 A note from The Fresh 20 Team Manager
For a long time my mental and physical well-being hinged on getting one hour of exercise a day.
One hour is a lot. It used to loom on the horizon of every day: a yoga or dance class, a 6-mile run. Most days an hour (which quickly becomes two, after transportation or a shower) is a lot to spare. And by the end of the day the yoga class or 6-mile run faced me like an opponent; I was too tired. Although my goal was to get A LOT of exercise, the net result was actually no exercise at all.
As I got older and generally learned how to take better care of myself, I re-defined my relationship to exercise, for the better. Exercise makes me more relaxed, more focused, and more self-confident—so it is now something I treat myself to every day.
20 minutes of movement in my day makes all the difference.
It widens the parameters of what exercise is, and when it happens. 20 minutes of movement can be running or biking, it can be swimming or skating; it can even be dancing around in my living room. When I'm exhausted at the end of a long day, I go for a walk around my neighborhood. If I'm lacking motivation, I remind myself how good I'll feel once I get going.
Consistency and flexibility have made all the difference for me.
I'm in the best shape I've ever been in. And best of all, the stress of fitting exercise into my day has disappeared.
Here are some fantastic ways to acknowledge your body:
Socialize with exercise—Instead of meeting friends for happy hour or coffee, meet them for a walk or a hike.
Online Yoga—I love Yoga Today for their amazing teachers and classes. It also saves me time and money.
Bike for Transportation—I love riding my bike! When there's not enough time for exercise and errands, I ride my bike to run errands.
Play some tennis—This is another great activity to do with friends. Find a friend at the same ability level as you and have a blast!
Go for a run—A 20 minute run is not hard to motivate for. Wear a watch—when you've been gone ten minutes, turn around and head on home!
Online Pilates—Pilates Anytime is another great resource for working out at home. Their classes range from 15-60 minutes, making it easy to fit into a busy schedule.
Workout DVDs—If you don't own any you can usually pick them up on the cheap at a garage sale, or rent them from the library. (You can even watch them on Netflix).
Stretch—Set a timer for 20 minutes, put on some comfortable clothes and lie on the floor. Assess your body for tightness and start there.
Dance it out!—This is a great one to do with your whole family, or by yourself! Make a 20 minute playlist and don't stop dancing until the last song is over.
Jump for health—If you own a trampoline or a jump rope, you can jump yourself to better cardiovascular health in just 20 minutes.
Push-ups, sit-ups, and jumping jacks—Sometimes, you feel like going with the tried and true. Alternate for two minutes a piece, then repeat. Throw in some stretching at the end, and you have a well-rounded workout.
How will you acknowledge your body today?
TODAY'S AFFIRMATION BADGE