Click each book cover for more information!
1. Keys to the Kitchen by Aida Mollenkamp – by far my favorite cookbook this year. Thoughtful, beautiful and full of practical tips for home cooks.
2. Crazy Sexy Kitchen by Kris Carr – Inspiring book by cancer survivor who changed her diet to save her life.
3.The Mom 100 Cookbook by Katie Workman – 20 essential tips for moms everywhere. Katie's recipes are accessible and easy to understand. Go to cookbook for basic kitchen survival.
4. Ancient Grains for Modern Meals by – simply wonderful book on grains. Elegant, delicious and nurturing.
5. Super Natural Everyday by Heidi Swanson – technically not a 2012 release but it makes the top ten every year for whole food goodness.
6. Comfort Food Fix by Ellie Krieger – One of my favorite cookbook authors. This book is a healthy cure for cravings.
7. The Joy the Baker Cookbook by Joy Wilson – When I want a treat, Joy is my girl. And she bakes with avocado. Nuff said.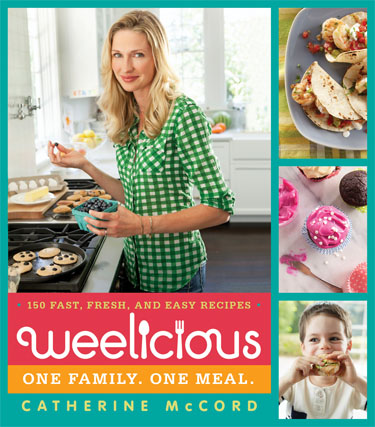 8. Weelicious by Catherine McCord – Just good old fashioned positive reinforcements about cooking with quality ingredients and involving your kids.
9. The Smitten Kitchen by Deb Perelman – Recipes you really want to make for Sunday night supper.
10. The Epicurious Cookbook by Tanya Steel – For when your online recipe box just isn't cutting it.