Fresh 20 Nutritionist, Allison Arnett, answers your questions about Nutrition
Nutrition Questions: Answered
1. Almond Milk: A Healthful Alternative to Dairy?
We often receive questions at the Fresh 20 about commercially available foods, and this week we focus on almond milk. While it can be a component of a balanced diet, depending on the ingredient list it can also be a less than ideal choice. If you are using almond milk to replace dairy, be aware that it has virtually no protein unless the manufacturer adds pea protein, which changes the flavor and texture. While most Americans have plenty of protein in their diet, it is important to be mindful of this when making substitutions.
When selecting almond milk I recommend plain unsweetened almond milk. It is low in calories and carbohydrates, moderate in fat, and has no saturated fat. In addition, most almond milk is fortified with vitamins and minerals including calcium, vitamin D and vitamin E.
If you are not dairy intolerant I recommend flexibility and moderation; use both organic low fat dairy milk and unsweetened almond milk. Almond milk usually contains some additives and stabilizers which are not present in dairy milk. If you are sensitive to additives, or prefer to avoid them, commercial almond milk may not be your best choice. Almond milk is relatively simple to make; a high-powered blender and cheesecloth are the only tools necessary to make an additive-free, natural, and seriously creamy homemade milk.
2. When packing meals or snacks is not an option, what are your recommendations for eating healthfully on the go?
Great question! For a variety of reasons (cost, food quality, convenience) I recommend trying to eat foods from home whenever possible. However, most of us do occasionally have to rely on food prepared outside the home. If you can find a supermarket, farmers market, or natural food market in close proximity, stock up on fruit, vegetables and raw nuts to guarantee some healthy choices.
When you do eat out be aware that restaurants usually offer very large portions. Teaching yourself to recognize appropriate portion size at home will translate to increased awareness when eating out. We live in a society that is heavily reliant on animal products and refined grains, so whenever possible choose a restaurant that offers a variety of vegetable-based choices. One dietary concern that is definitely difficult to escape when eating out is sodium. To avoid high sodium meals try to select the least processed foods on the menu. Choose vegetable heavy options like salads, or ask for dishes to be prepared without salt.
Pre-screening has become an increasingly accessible tool to eating healthy outside the home. I work with clients every day screening restaurant and hotel menus to find the best alternatives. When armed with good decisions most people find eating out much more rewarding and less stressful. If a restaurant does not offer nutrition information online there are a variety of websites/apps to help with great choices. A few examples include: Calorie King, Nutritionix and My Fitness Pal. Healthy Dining Finder, a relatively new website developed by nutrition professionals, is a great option to help screen dining out options.
3. What do you eat for lunch on a typical day?
I tend to have a very monotonous breakfast repertoire; I have two "go-to" items that I eat 90% of the time. Lunch, however, is a more diverse meal especially since my schedule varies day-to-day.
Two days a week my two year old and I participate in morning activities such as power-walking the dog (weather permitting). We come home for a healthy lunch before picking up my son from school. Her favorite meal is a spinach and avocado omelet so I make 3 eggs with spinach and a third of a diced avocado, which we share. Depending on whether or not I had a snack, I usually slice some fresh fruit or toast a slice of sprouted grain bread for each of us. Alternatively, I often have 2% plain Greek yogurt with fresh or frozen organic berries, chia seeds and raw nuts (almonds, pistachios, walnuts and cashews are my favorite). I love to make large salads and I try to keep both raw and roasted veggies prepared in the fridge. My family and I can just toss veggies, lettuce and some beans with goat cheese or avocado and a bit of olive oil and balsamic for a delicious meal.
I frequently make a big batch of grain, bean or lentil salad or soup to eat for the week. This is typically my best grab-and-go option for days I work outside my home; it's portable, healthy and very filling. Quinoa and brown rice are my personal "go to" grains, but occasionally I will use whole wheat pasta or millet and try to experiment with other grains. I have mentioned my favorite quinoa tabouli salad in the past and have shared the recipe below. My kids and husband also love this so a big batch is a necessity!
Print
Quinoa Tabouli
---
Author:

Total Time:

45

Yield:

4

1

x
2 cups

of cooked quinoa

½

bunch of parsley, chopped

½

bunch of mint, chopped

3

tomatoes seeded and diced

1

large or

2

small cucumbers, seeded and diced

1

can organic garbanzo beans, drained and rinsed

2 tablespoons

of olive oil

3 tablespoons

of lemon juice
Sea salt and black pepper to taste
---
Instructions
Combine all ingredients in large bowl, toss and chill for 30 minutes.
Prep Time:

15

Cook Time:

30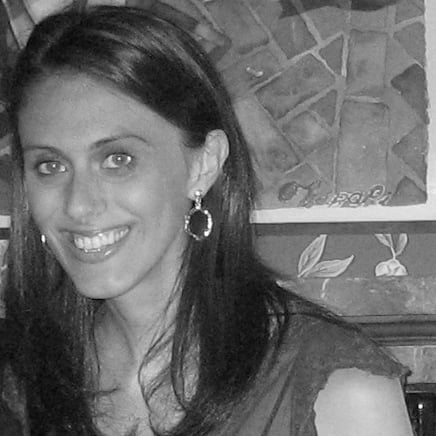 Allison is a Registered Dietitian with a MS in Clinical Nutrition. When Allison is not working with clients on healthy eating strategies or delivering a nutrition presentation, she is frequently found making smoothies with her 3 and 1 year old. Allison believes that food should be wholesome, unprocessed and delicious and is excited to work with The Fresh 20 to help others enjoy balanced, nutritious meals.
If you have a nutrition question you'd like Allison to answer in a future post, please submit it in the 'comments' section below.