Featured Meal from the April 28th Meal Plan: Caponata Fish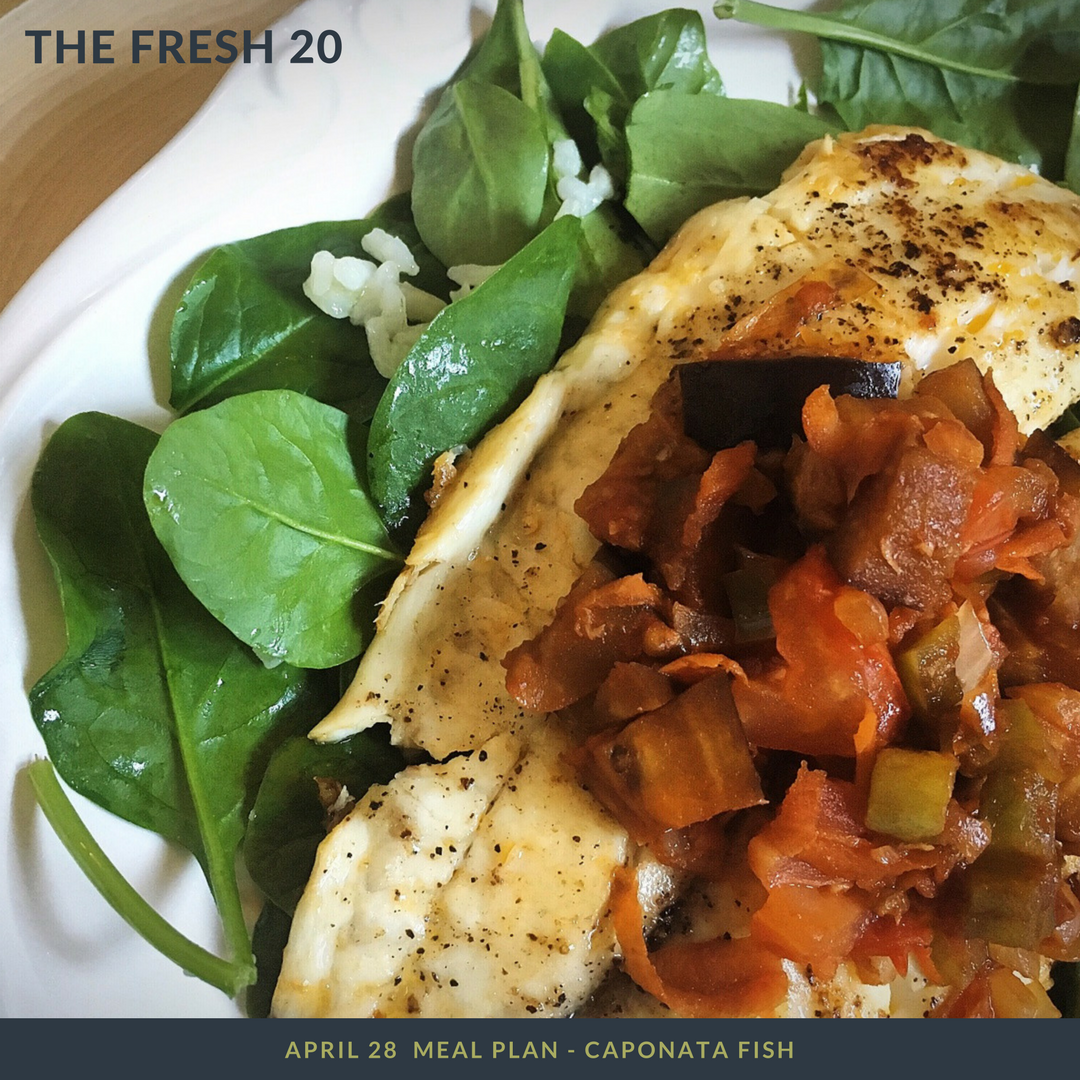 FEATURED INGREDIENT: EGGPLANT
No doubt you've seen beautiful shiny purple eggplant in your market and thought "What do I do with that?" Cooked improperly, eggplant can be mushy and bitter, but cooked properly they become the perfect complement to whatever they're paired with. On their own, eggplant tastes like a mild summer squash, but the rind can be bitter and should be removed. Smaller eggplants are the most tender and sweet, so choose two small instead of one large if need be. Freshly picked eggplant will be deep purple with smooth glossy skin and a bright green stem. Once home store in the refrigerator for 3-4 days max, eggplant becomes bitter and mushy when past its prime.
[yumprint-recipe id='34']