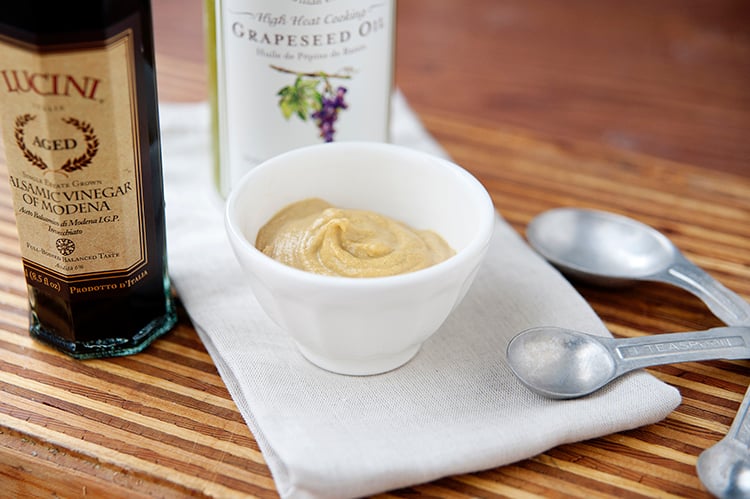 When you think of mustard, what comes to mind? The bright yellow, tangy condiment added to potato salad or the finishing touch to a hamburger, straight off the grill? While good 'ol yellow mustard is great for just those things, Dijon mustard is quickly making itself known as a condiment of choice, as well as a pantry staple.
Dijon mustard gets its name from the region of France, where it originated. This creamy, pale yellow mustard is made from white wine, ground mustard seeds, salt and other spices.
When it comes to using Dijon mustard in your Fresh 20 menus, you'll find it used as an emulsifier in salad dressings and vinaigrettes, as well as seafood dishes, vegetable sides and salads.
As always, when purchasing pantry staples, buy the best your budget will allow. The Fresh 20 recommends Maille Dijon Mustard if available in your local grocery store. Be sure to refrigerate after opening to ensure freshness.