Top Summer Smoothies
The best smoothie recipes are satisfying AND healthy. Grapes, lemons and a hint of parsley make this a simple smoothie recipe you can make any time of year but it's so, so good when it's hot outside. The Blender Girl whipped up this summer drink to keep us cooled down and quench a thirst.
And the best part is you can make delicious fruit smoothies with no added sugar!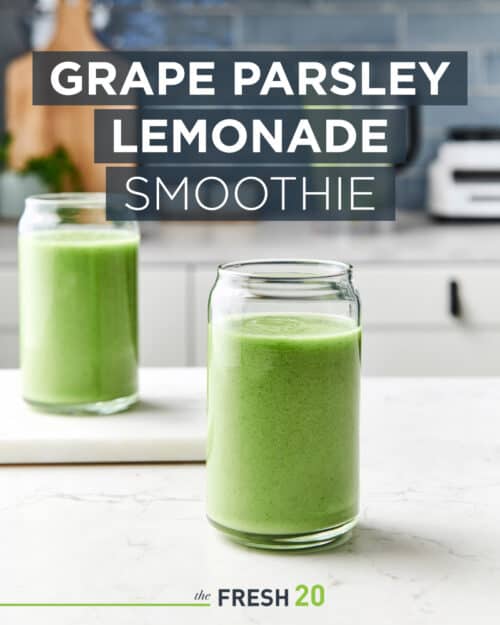 Health Benefits of Parsley
But, why parsley? It's packed with antioxidants — including lycopene and beta-carotene, essential oils, and nutrients. Parsley is also a natural diuretic that can combat bloating, which is why you often see it used in detox juices. It's also a proven anti-inflammatory, and has been used for centuries to promote kidney and urinary tract health.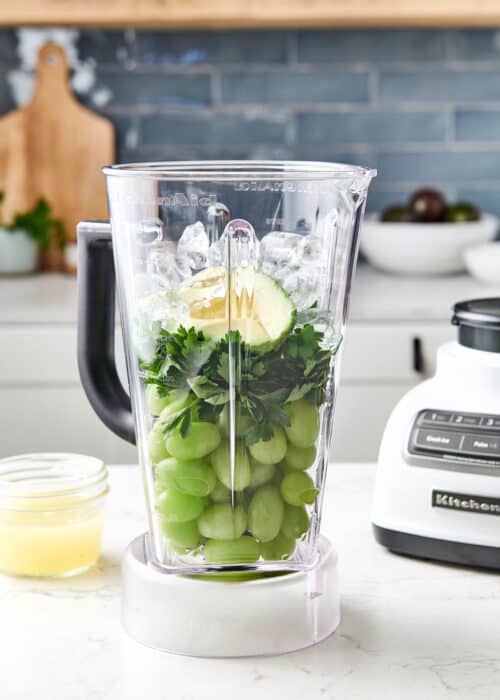 RECIPE: Grape Parsley Lemonade Smoothie
Serves 2
1/2 cup (120ml) fresh lemon juice (about 4 ripe lemons)
3 cups (510g) green seedless grapes
1 medium bunch flat-leaf parsley, chopped
1/2 small avocado, peeled and pitted
2 cups (250g) ice cubes
1 teaspoon pure maple syrup, plus more to taste (optional)
Throw all of the ingredients into your blender and blast on high for 30 to 60 seconds until frosty.
Variations:
Substitute thyme, mint or rosemary for parsley
Skip the avocado and blend without ice (serve over ice instead)
Use strawberries instead of grapes
Do you want to try our FREE
20 ingredient meal plans?
If you make this recipe, we'd love to see it on Instagram! Just use the hashtag #THEFRESH20 so we can see what's cooking in your kitchen.