20 Cookbooks To Make My Season Bright
There's nothing like curling up on the couch with a cookbook from your favorite chef, or one that celebrates the history and culture of a cuisine you love. Pinterest is great, but the deeper dive into what influenced a flavor profile, or the nuances that take a dish from standard to extraordinary in the words of a person who crafts meals as their life's work, wow, that inspires me in a way that scrolling just doesn't match.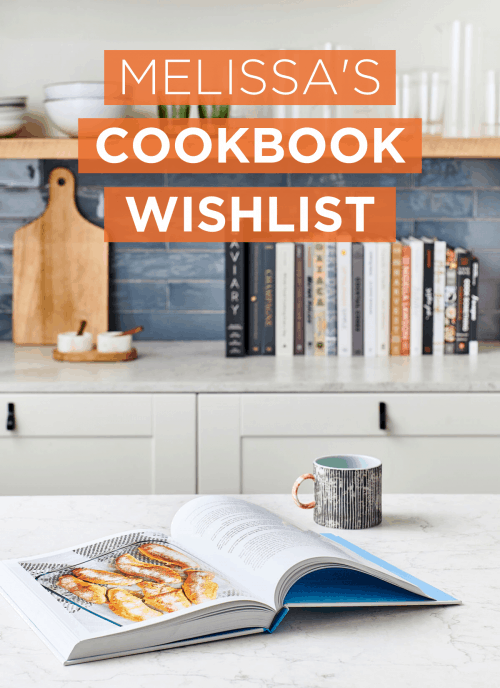 If you have a food-obsessed loved one on your 'to shop for' list, peruse these 20 cookbooks to find the perfect gift.
Sidenote: Hi Trent, my sweet husband It's me, your food-obsessed wife. You asked what I wanted to see under the tree this year? Here is your guide to making my season bright.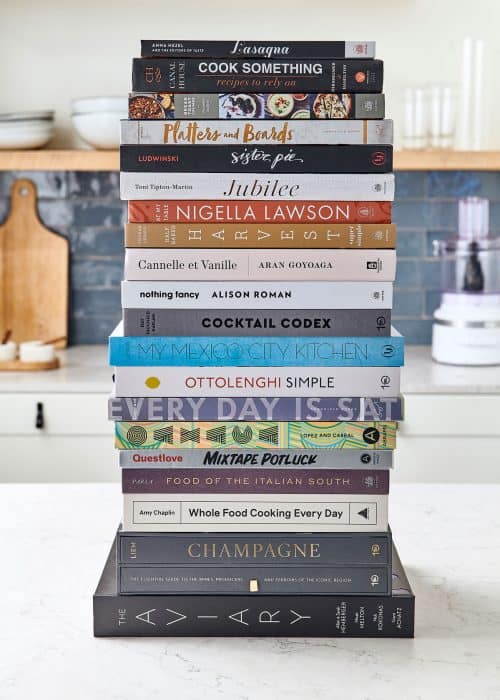 *The Fresh 20 earns a small commission from any items purchased using the links included on this page. All images and descriptions below are provided by Amazon.
Do you want to try our FREE
20 ingredient meal plans?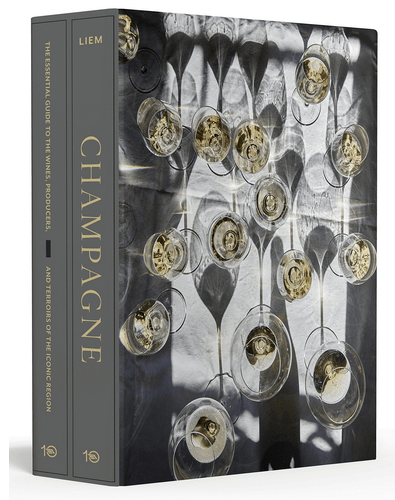 From Peter Liem, the lauded expert behind the top-rated online resource ChampagneGuide.net, comes this groundbreaking guide to the modern wines of Champagne–a region that in recent years has undergone one of the most dramatic transformations in the wine-growing world.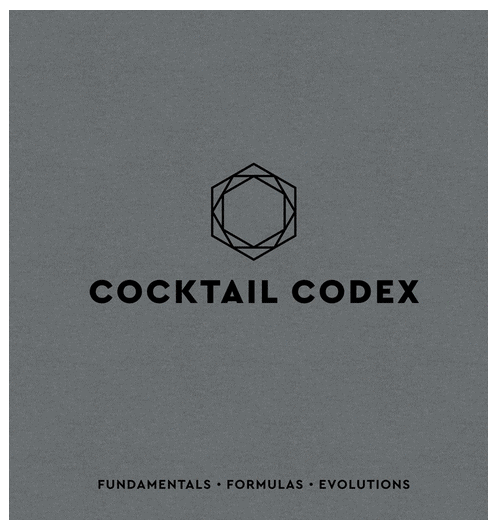 From the authors of the bestselling and genre-defining cocktail book Death & Co, Cocktail Codex is a comprehensive primer on the craft of mixing drinks that employs the authors' unique "root cocktails" approach to give drink-makers of every level the tools to understand, execute, and improvise both classic and original cocktails.
In Ottolenghi Simple, powerhouse author and chef Yotam Ottolenghi presents 130 streamlined recipes packed with his signature Middle Eastern–inspired flavors, all simple in at least (and often more than) one way: made in 30 minutes or less, with 10 or fewer ingredients, in a single pot, using pantry staples, or prepared ahead of time for brilliantly, deliciously simple meals.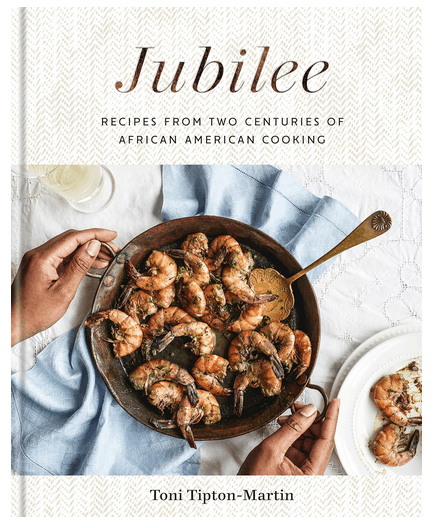 Throughout her career, Toni Tipton-Martin has shed new light on the history, breadth, and depth of African American cuisine. She's introduced us to black cooks, some long forgotten, who established much of what's considered to be our national cuisine. In Jubilee, Tipton-Martin brings these masters into our kitchens. Through recipes and stories, we cook along with these pioneering figures, from enslaved chefs
 to middle- and upper-class writers and entrepreneurs.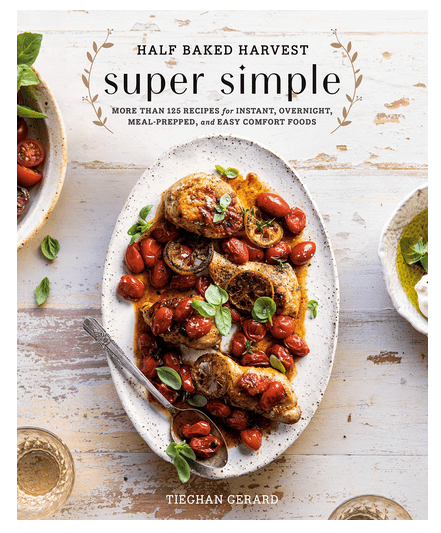 The author of Half Baked Harvest Cookbook keeps things simple with 125 easy, show-stopping recipes: fewer ingredients, foolproof meal-prepping, effortless entertaining, and everything in between.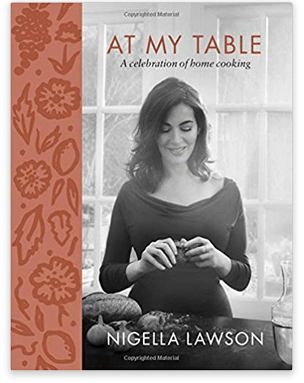 Warm, comforting, and inspiring, Nigella's At My Table: A Celebration of Home Cooking offers a collection of recipes that are simple to prepare, giving you an opportunity to enhance your culinary skills and create a variety of delicious dishes―featuring a host of new ingredients to enrich classic flavors and tastes.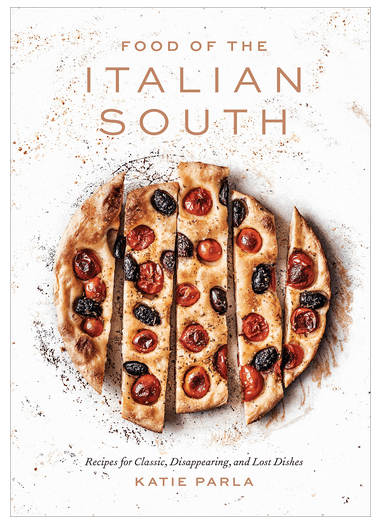 Katie Parla shares rich recipes, both original and reimagined, along with historical and cultural insights that encapsulate the miles of rugged beaches, sheep-dotted mountains, meditatively quiet towns, and, most important, culinary traditions unique to this precious piece of Italy.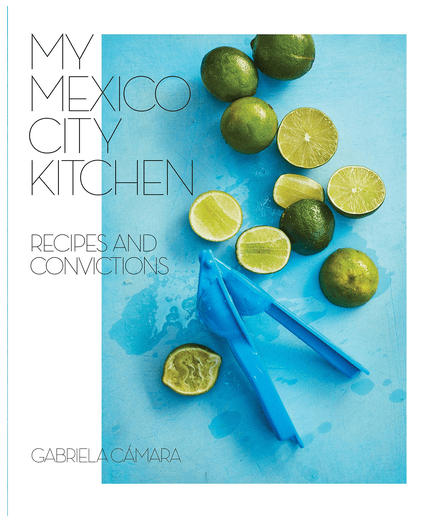 Inspired by the flavors, ingredients, and flair of culinary and cultural hotspot Mexico City, Gabriela Cámara's style of fresh-first, vegetable-forward, legume-loving, and seafood-centric Mexican cooking is a siren call to home cooks who crave authentic, on-trend recipes they can make with confidence and regularity.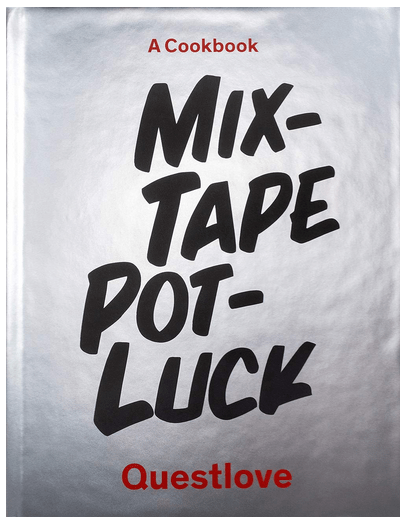 In Mixtape Potluck Cookbook, Questlove imagines the ultimate potluck dinner party, inviting more than fifty chefs, entertainers, and musicians—such as Eric Ripert, Natalie Portman, and Q-Tip—and asking them to bring along their favorite recipes. He also pairs each cook with a song that he feels best captures their unique creative energy.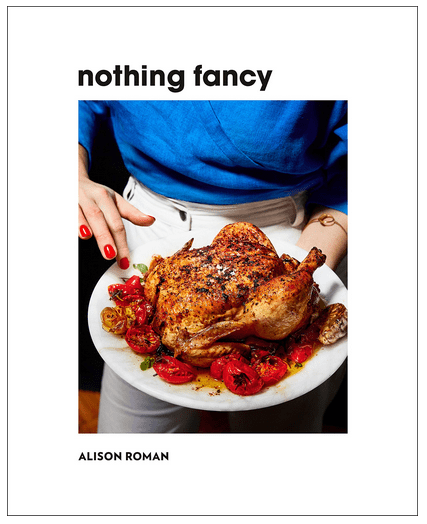 This abundant collection of all-new recipes—heavy on the easy-to-execute vegetables and versatile grains, paying lots of close attention to crunchy, salty snacks, and with love for all the meats—is for gatherings big and small, any day of the week. Alison Roman will give you the food your people want plus the tips, sass, and confidence to pull it all off.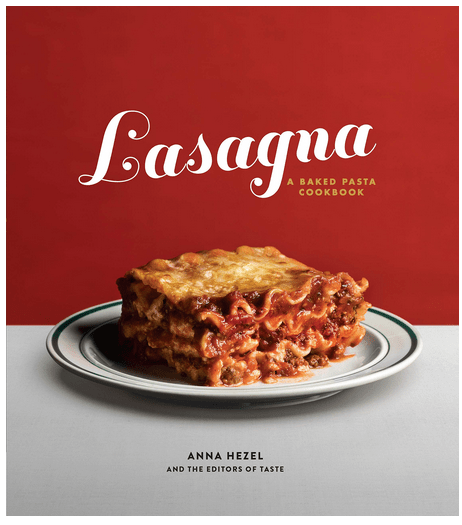 Whether you're craving a meatball lasagna, keeping it stupid simple with a slow cooker spinach lasagna, or hosting brunch with an eggy carbonara lasagna that shouts "Hello!" from the center of the table, you'll find plenty of new ways to cook the classic dish in Lasagna: A Baked Pasta Cookbook. With 50 recipes, mouth-watering photography, and plenty of tips, Lasagna is a detailed and delicious celebration of a baked pasta icon.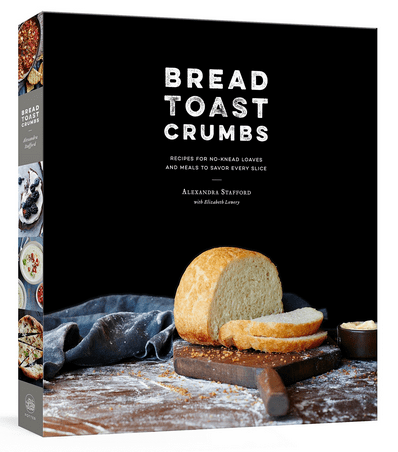 Alexandra Stafford grew up eating her mother's peasant bread at nearly every meal—the recipe for which was a closely-guarded family secret. After you master the famous peasant bread, you'll work your way through its many variations, both in flavor (Cornmeal, Jalapeno, and Jack; Three Seed) and form (Cranberry Walnut Dinner Rolls; Cinnamon Sugar Monkey Bread).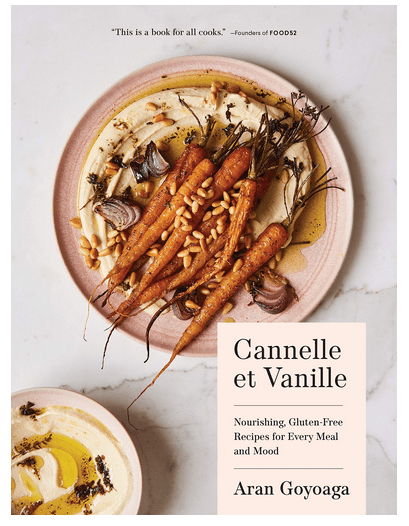 Filled with Aran's gorgeous photographs, you will find suggestions sprinkled throughout the book for creating a welcoming space with lighting, linens, flowers, and flatware, along with gentle encouragement to spend time in the kitchen nourishing yourself as well as those you love. There is a chapter of everyday dinners you can prepare on a weeknight, such as a simple spaghetti and meatballs supper or Braised Chicken with Apples and Cider. You'll also find a chapter of menus to inspire you when you want to gather together a larger group of friends and family.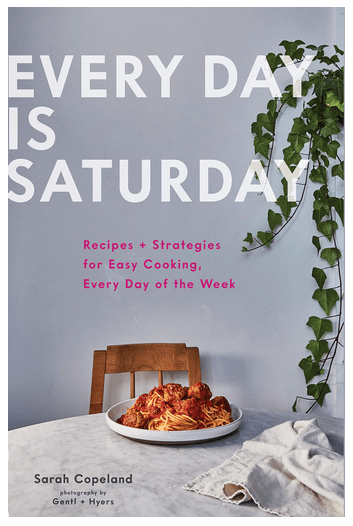 From beloved cookbook author and recipe developer Sarah Copeland, Every Day Is Saturday brims with inspiration. With more than 100 beautiful recipes that make weeknight cooking simple, gorgeous food and lifestyle photography, and easy to follow tips for cooking delicious, healthful, sustaining food.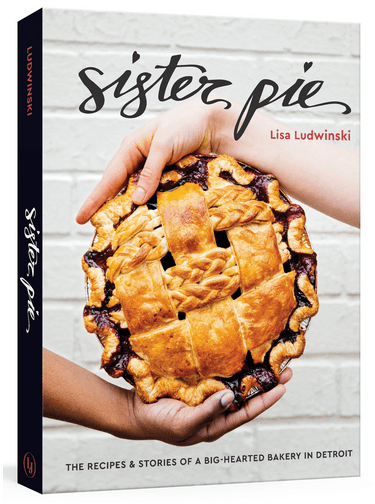 At Sister Pie, Lisa Ludwinski and her band of sister bakers are helping make Detroit sweeter one slice at a time from a little corner pie shop in a former beauty salon on the city's east side. With 75 of her most-loved recipes for sweet and savory pies, the Sister Pie cookbook pays homage to Motor City ingenuity and all-American spirit.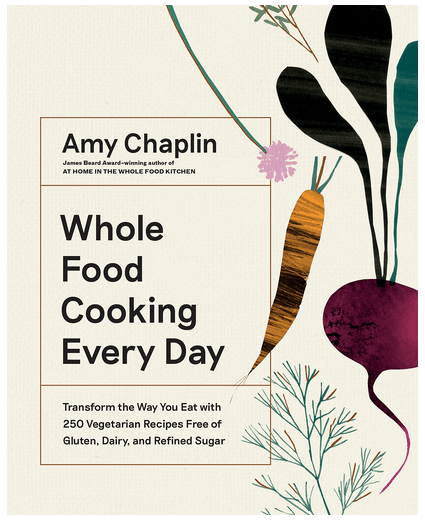 Eating whole foods can transform a diet, and mastering the art of cooking these foods can be easy with the proper techniques and strategies. In 20 chapters, Chaplin shares ingenious recipes incorporating the foods that are key to a healthy diet: seeds and nuts, fruits and vegetables, whole grains, and other plant-based foods.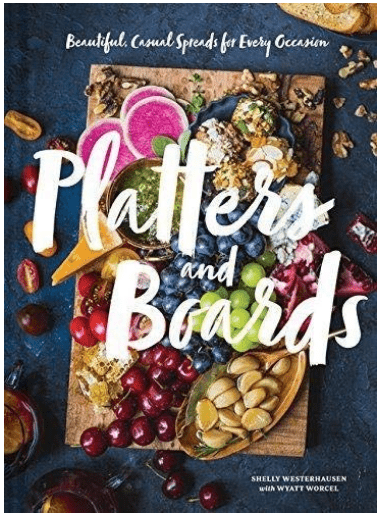 An inspiring resource for throwing unforgettable get-togethers: Platters and Boards is the guide to entertaining with effortless style. Author Shelly Westerhausen shares the secrets to creating casually chic spreads anyone can make and everyone will enjoy (and envy).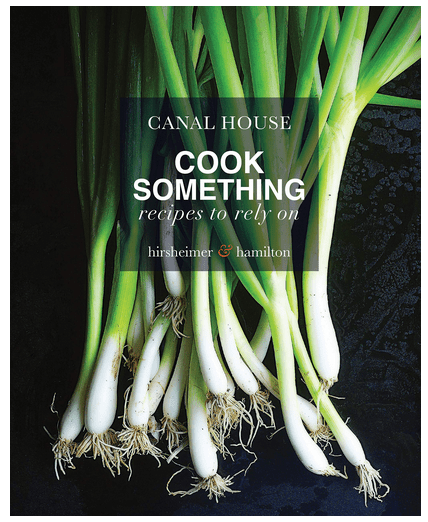 Canal House's Melissa Hamilton and Christopher Hirsheimer are home cooks writing about home cooking for other home cooks. From a lifetime of making dinner every single night, they've edited their experience down to the essentials: 300 simple and genius recipes that reveal the building blocks of all good cooking, and are guaranteed to make you a better cook.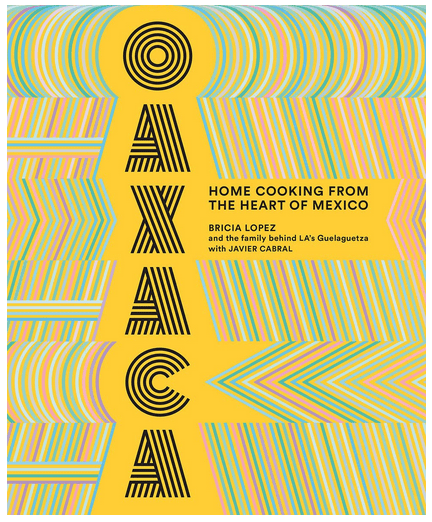 Oaxaca is the culinary heart of Mexico, and since opening its doors in 1994, Guelaguetza has been the center of life for the Oaxacan community in Los Angeles. The first true introduction to Oaxacan cuisine by a native family, each dish articulates their story, from Oaxaca to the streets of Los Angeles and beyond. Showcasing the "soul food" of Mexico, Oaxaca offers 140 authentic, yet accessible recipes using some of the purest pre-Hispanic and indigenous ingredients available.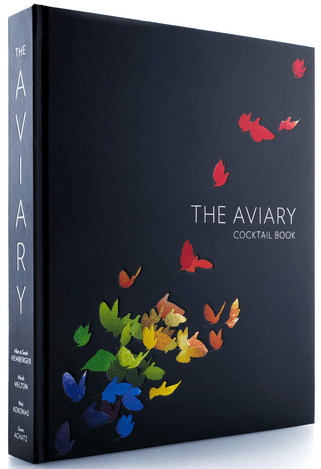 From one of the world's most innovative bars comes one of the world's most inspiring cookbooks with over 440 pages of innovative techniques and delicious recipes. This Massive and beautiful book is brimming with large-format photographs and illustrations, hundreds of insights from acclaimed chef Grant Achatz and his brilliant culinary team.