written by Fresh 20 Nutritionist, Allison Arnett
If you are in a cold climate like much of the country, perhaps you are lamenting the lack of sunshine and missing the fresh berries, sweet tomatoes and earthy basil readily available in the warm summer months. Fear not, there are many seasonal fruits and vegetables in your farmer's market, co-op or grocery store to help you get your 5-a-day.
Go orange this Valentines Day. Bright-colored orange foods contain potassium, vitamin C, beta-carotene (a precursor to vitamin A), and fiber and are full of antioxidants to help maintain heart health. Fruits and vegetables are one of the best sources of disease fighting phytochemicals available. This February 14, include these disease-fighting orange foods in your meals and snacks:
Citrus Fruits such as oranges, clementines, tangerines and satsumas
Citrus fruits are a rich source of viitamin C, a heart-healthy antioxidant. Antioxidants prevent cell damage from "free radical" molecules in our body. Including antioxidants regularly is part of a healthy diet aimed at reducing the risk of chronic disease including cancer and heart disease.
Citrus fruits are rich in potassium. Potassium is part of a family of minerals that work to maintain water balance in the body. Diets high in potassium and simultaneously low in sodium have been found to decrease the risk of high blood pressure and the associated health implications.
Soluble fiber is found in whole citrus fruits. Soluble fiber can bind LDL (bad) cholesterol in the intestine and help remove it from the body.
Include these healthy vegetables: carrots, sweet potatoes and winter squash (specifically acorn, butternut, kabocha and spaghetti squash)
Carrots, sweet potatoes and squash are rich in beta-carotene, a source of vitamin A. Carrots are also a good source of vitamin K, another fat soluble vitamin. In studies, dietary intake of both vitamins has been shown to contribute to overall heart health. Intake of vitamin A can help prevent thickening of the artery walls and vitamin K helps control blood clotting and reduces arterial calcification. Since these are both fat-soluble vitamins, add a teaspoon of heart healthy olive oil or dip carrots into homemade guacamole.
Carrots and winter squash are also rich in vitamin C. One cup of chopped carrots contains about 10% of your daily recommendation for this heart healthy vitamin and a cup of cubed butternut squash provides almost half of the daily recommendation.
A cup of cubed winter squash or sweet potatoes also will supply about a quarter of the daily recommendation for heart-healthy soluble fiber.
There are a wide variety of phytonutrients available in orange fruits and vegetables. These amazing nutrients work in concert with one another to help protect our body from disease. A great number of studies continue to show the benefit of getting phytonutrients (some of which have not even been identified) from foods rather than getting them individually from various supplements.
Warm-up this Valentines Day with this simple but elegant curried butternut squash and carrot soup recipe:
Roasted Squash and Carrot Soup
1 large butternut squash, roasted peeled and cubed
3 carrots, roasted and chopped
1 tablespoon olive oil
1 chopped yellow onion
1 tablespoon fresh minced ginger
2 cloves garlic, minced
1 tablespoon curry powder
1 teaspoon each: cumin, turmeric and salt
3-4 cups low sodium vegetable stock
salt and pepper, to taste
Optional: lowfat greek yogurt, chopped walnuts, fresh orange wedges
In large soup pot or dutch oven, heat olive oil and sautee onion for about 7 minutes. Add ginger and garlic and sautee another 3 minutes. Add spices and seasonings and sautee 30 seconds until fragrant. Add vegetable stock, carrots and squash and warm through. Blend until smooth with an immersion blender or allow to cool and transfer to food processor to blend. Season with fresh ground pepper and additional salt if needed.
Garnish soup with a wedge of orange and top with a dollop of lowfat plain greek yogurt or a tablespoon chopped walnuts (if desired). Serve with a healthy dose of love.
Happy Valentines Day!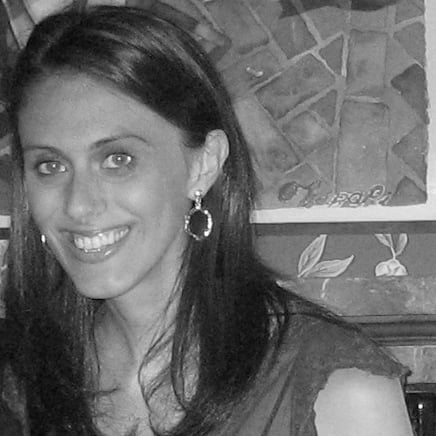 Allison is a Registered Dietitian with a MS in Clinical Nutrition. When Allison is not working with clients on healthy eating strategies or delivering a nutrition presentation, she is frequently found making smoothies with her 3 and 1 year old. Allison believes that food should be wholesome, unprocessed and delicious and is excited to work with The Fresh 20 to help others enjoy balanced, nutritious meals.