written by Fresh 20 Nutritionist, Allison Arnett
Michael Pollan, famed author and food activist, coined the poignant statement, "Eat Food. Not too much. Mostly plants." This statement is true not just for meals but also for snacks that we choose during the day.
Snacking in our culture is frequently used interchangeably with "snack foods" and, as such, it has become an excuse to eat less healthy foods. "Snack foods" are readily available, often viewed as inexpensive and convenient. Everywhere we go, from pharmacies to gas stations to movie theaters, these highly processed foods are waiting to be consumed, all leading to a grab and go culture of unhealthy eating. Even many snacks marketed as healthy alternatives can offer empty calories and added sugar or salt. These poor snack choices can easily derail an otherwise healthy eating plan.
Another challenge is the idea that we need to have perfect balance, including an abundance of isolated protein in order for a snack to be worthwhile. For example, many high protein energy bars are loaded with added sugar, fat and chemicals making it less healthy than a candy bar. The protein also frequently comes from isolated, hydrolyzed protein, which is a highly processed food substance.
Simply put, snacking should be another opportunity to incorporate great nutrition into your day. The first step to healthy snacking is planning. Abandon the idea of pre-packaged snacks. Start with a plant foundation: fruits and vegetables. While doing your Fresh 20 meal prep for the week, plan to wash and chop a few extra veggies to use for snacks. For many healthy individuals, a snack of fruit or vegetables may actually be enough to hold them over until their next meal. Make it more robust by simply adding a small amount (typically no more than ¼ cup) of nuts or seeds.
Since every person needs a different amount of calories, there is no magic number for snacks. Generally speaking, as a range, snacks between 100-200 calories are sufficient. If you are tired of the typical (but still healthy and balanced) apple with almond butter or carrots and hummus, the following are some creative ideas that might reinvigorate your snack plans:
¼ cup of spice roasted garbanzo beans (recipe below)
Sliced fennel and orange salad with a drizzle (1 tsp) of olive oil
1 cup of air popped popcorn with 2 tablespoons each of unsweetened goji berries and almonds
1 cup of cubed watermelon with an ounce of feta cheese
What will you snack on today?
Spice Roasted Garbanzo Beans
1 15 oz can of garbanzo beans, drained and rinsed
¼ teaspoon to ½ teaspoon unsalted seasoning blend of your choice (I enjoy a combination of cumin, coriander and freshly ground pepper)
¼ teaspoon kosher salt
Preheat oven to 400°F
Drain and rinse beans
Blot dry with paper towel
Toss beans with oil, spices and salt on a rimmed cookie sheet
Roast for about 30-40 minutes until crunchy, tossing once or twice
Let cool and enjoy immediately or store in an airtight container at room temperature for up to 3 days
*Note: to retain crisp texture, should be eaten immediately or reheated for 5 minutes in 400°F oven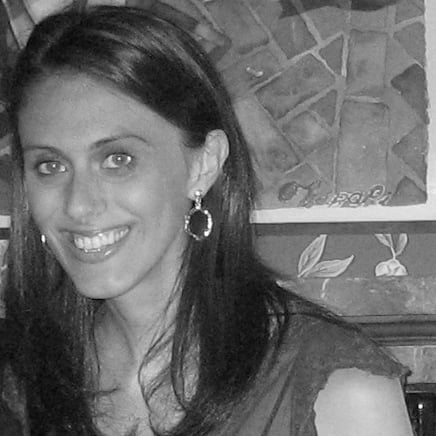 Allison is a Registered Dietitian with a MS in Clinical Nutrition. When Allison is not working with clients on healthy eating strategies or delivering a nutrition presentation, she is frequently found making smoothies with her 3 and 1 year old. Allison believes that food should be wholesome, unprocessed and delicious and is excited to work with The Fresh 20 to help others enjoy balanced, nutritious meals.