Money Saving Tip: Homemade Garlic Powder
One of the best money saving tips I put to use in my kitchen is making homemade seasonings. Add one DIY seasoning to your weekly meal prep and you'll have a stocked spice rack in no time. They are surprisingly simple to make! You'll be on the DIY spice train the first time you smell homemade garlic powder or onion powder, and experience the intense, concentrated flavor in contrast to store-bought seasonings that contain fillers and anti-caking chemicals. The difference is unbelievable.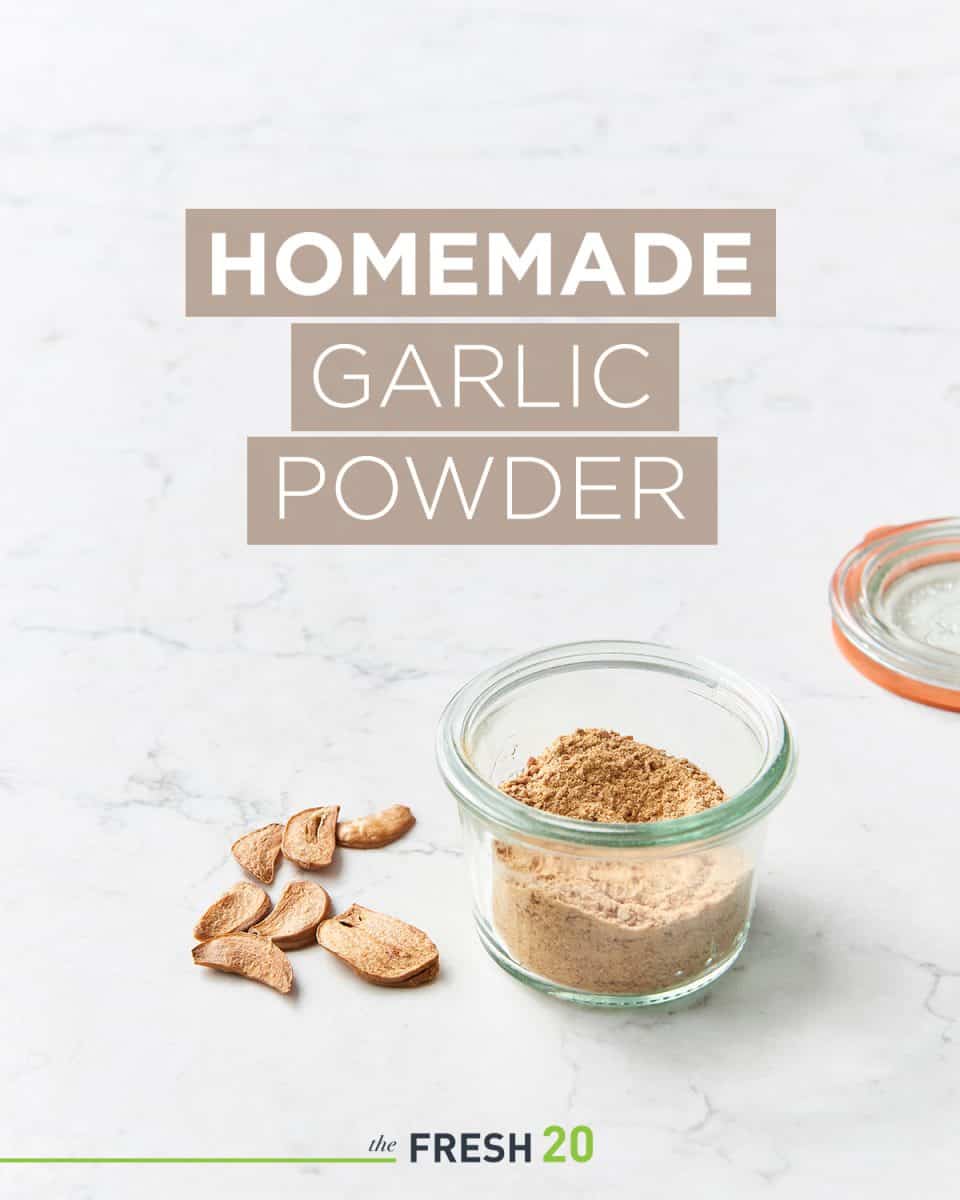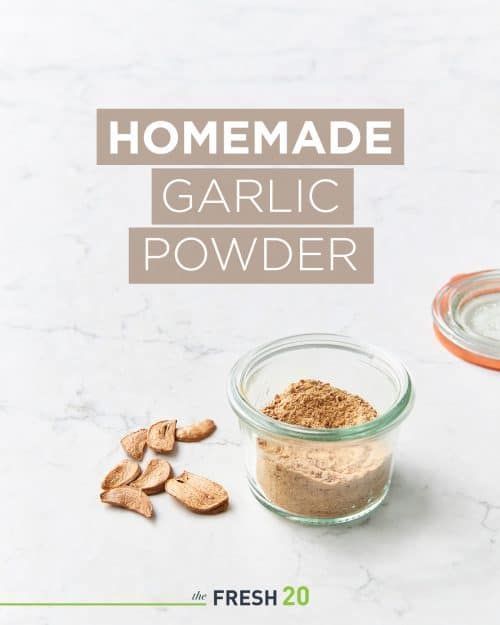 Among my favorite DIY seasonings is garlic powder, due to its endless uses.
Substitute Fresh Garlic With Homemade Garlic Powder
As a kid, store bought garlic powder and salt were slathered on crusty French bread with butter to make garlic bread. Oh, the salt! Oh, the preservatives! Many grocery stores carry garlic powder but often it has any number of additives for greater "shelf life".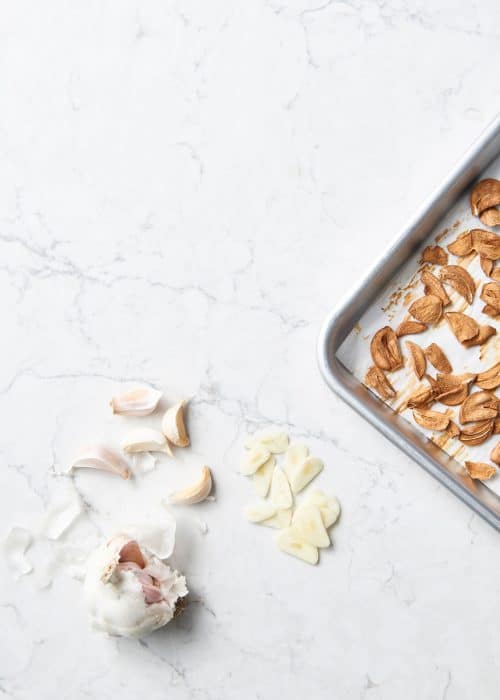 And while the store-bought version is often seen as an undesirable substitute for the real deal, homemade garlic powder is actually a great sub, because it's 100% pure garlic and the flavor intensity is so rich. The recipe I'm sharing today can proudly be added to sauces, omelets, salad dressings, dry rubs, and can even be used to make delicious garlic bread.
Substitute 1/3 teaspoon homemade garlic powder for 1 clove of garlic in any recipe.
How to Make Homemade Garlic Powder
Many recipes require special kitchen tools, but we love this recipe because it showcases how easy it is to make homemade garlic powder without a dehydrator.I'm thinking of ways to use my new pantry ingredient. Maybe a little garlic infused fresh pasta? Now that you know how, what will you cook with fresh garlic powder?
Do you want to try our FREE
20 ingredient meal plans?
If you make this recipe, we'd love to see it on Instagram! Just use the hashtag #THEFRESH20 so we can see what's cooking in your kitchen.
Print
Description
Easy, fresh and flavorful homemade garlic powder for your pantry
---
---
Instructions
Preheat oven to 150 degrees F or 200 degrees if that is the lowest your oven will go
Peel and thinly slice 8-10 cloves of fresh garlic
Lay them out on a parchment lined baking sheet and bake for at least an hour until the garlic is dehydrated. Two hours is best but the key is making sure the cloves are crumbly dry.
Let cool.
Grind in a spice grinder, crush with a mortar and pestle or mash with the back of a spoon.
Voila! Garlic Powder
Notes
Variation
Add 1 shallot for a divine onion flavor